A very relaxing and fulfilling weekend , 3 months post relaxer and i'm not pulling my hair out!
We had some great news this friday which is that LoveYourTresses was featured in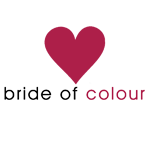 The feature goes out especially to the lucky ladies who managed to get mr special to put a ring on it!
Urbanbridesmaid/brideofcolour is a great site to look at especially if your planning your big day, or hope to at some point. Louisa is a great photographer and also very professional.
Thank you Louisa! Wishing you all the best with bride of colour in the near future. ( You can also follow louisa and urbanbridesmaid on twitter @http://twitter.com/urbanbridesmaid)
x edF